Bill Golliher COMPLETE ISSUE of Original Archie Art Dilton #1 Digital Exc Comic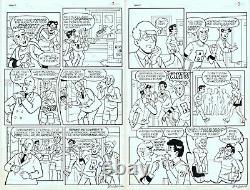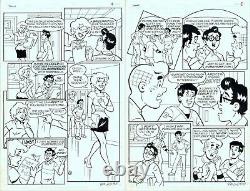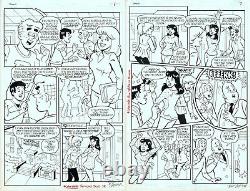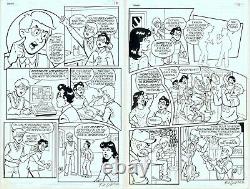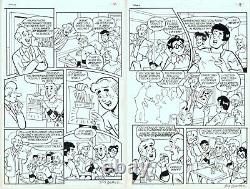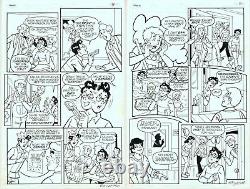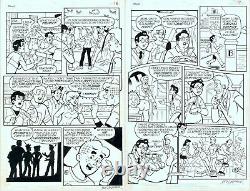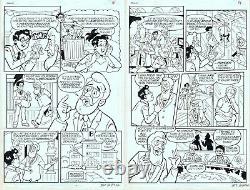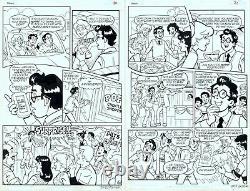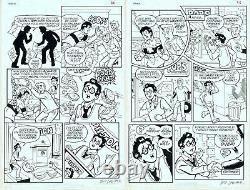 Published as an online digital exclusive through the Archie App in 2013, this is the entire issue of original art to Dilton #1 by Bill Golliher. The first issue of this four-part mini-series, it features 23 pages (the complete story to issue #1) with many of your Riverdale favorites, including Archie, Jughead, Betty, Veronica, Mr.
All are original art and are not pre-printed images, copies, or prints. Each page is also signed by Golliher. Scan 1 depicts the title page (page #1), and each scan thereafter features the next two pages in the story: 2-3, 4-5, 6-7, and so on.
A rare opportunity to obtain the entire issues worth of interior artwork! A graduate of the prestigious Joe Kubert School, Bill Golliher has written and illustrated Archie comics for nearly 30 years, including such classic titles as. Sabrina, Archie 3000, Jughead's Diner, Archie's RC Racers, Dilton, Archie and Friends.
He has also worked on Sonic the Hedgehog. Currently, Bill writes the ongoing. Betty and Veronica Friends Forever. Series, illustrates various Archie digest covers, and pursues freelance projects. Excepting pack-pulled autograph trading cards, CGC Signature Series, signed Sideshow prints, and like collectibles, all autographed items Vault Collectibles sells were personally witnessed, by myself, being signed by the writer, artist, or celebrity in question. No third party is involved. Further, art sketches - and most published original art I sell - were obtained directly from the artist themselves. For buyers desiring this guarantee in written form, this statement guarantees that the above referenced item is as stated in the listing description. As this serves as written proof of said guarantee, no physical documentation will be included in the package when the item is mailed.