COMIC BABES + BACKGROUND Original Art Sketch Cover by Artist Lance HaunRogue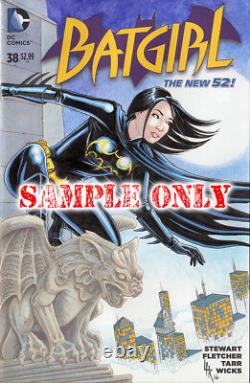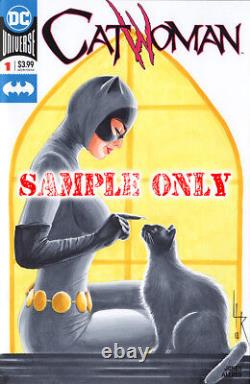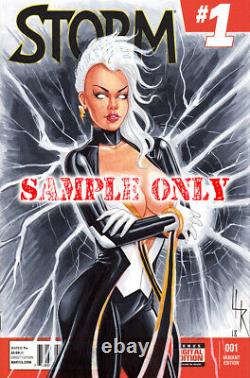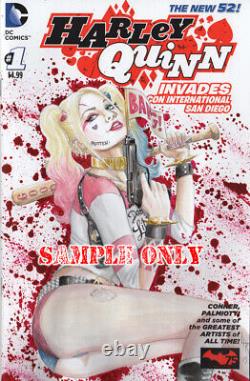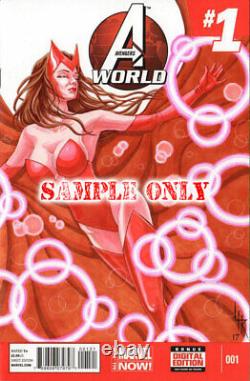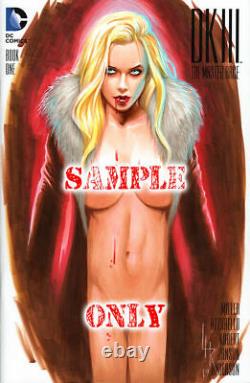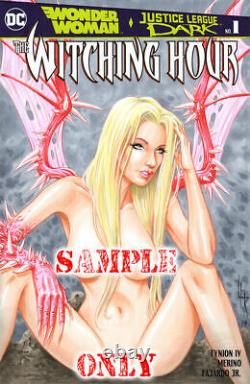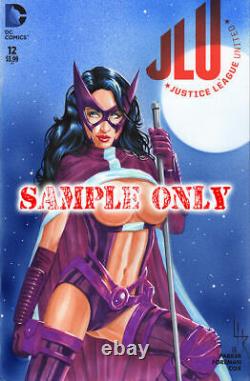 OKAY, HERE'S THE DEAL! I WILL DO A CUSTOM CHARACTER + "BACKGROUND", SINGLE-SIDED, ORIGINAL, FULL-COLOR SKETCH COVER JUST FOR YOU!! EXAMPLES OF "BACKGROUND" COULD INCLUDE. A room, scene or environment, or just a larger character overall, with a painterly feel that fills the entire frame of the cover - the choices are endless.
You name the character, and you can even give a brief idea of what you'd like her pose and/or dress to be, or just leave it to me, and I will do an original custom piece for you on a "related title" sketch cover comic. PLEASE VIEW ALL OF THE SAMPLE ART THAT I HAVE INCLUDED TO GET AN IDEA OF THE QUALITY OF MY WORK. If there is a specific comic book/title/number that is available for me to find for your sketch cover, you are welcome to request it and I will do my best to get it for your drawing. I always state that the turnaround is up to 6 weeks, but I try to deliver faster if possible...
It all depends on the volume of orders. With that said, quality is always my first priority, my reputation is important to me, I deliver in what I say I will deliver.. But, I won't rush your work to get it out faster for someone else, and likewise, I don't rush others to get to yours, I hope you can appreciate that. You are investing in me and my career and that feeds my family, so I greatly respect you and the relationship - my goal is to blow you away and keep you as a return customer. Original 1/1 hand-drawn COLOR sketch cover illustration of.
SEXY BABE OF YOUR CHOICE. BAGGED, BOARDED AND PROPERLY PACKAGED.
Lance HaunRogue is a freelance comic artist and is a sketch card artist for DC Comics "Batman The Legend" trading card set from Cryptozoic/Warner Bros.