Incredible Hulk #199 Pg 3 Original Art by Sal Buscema & Joe Staton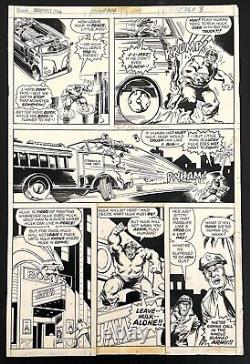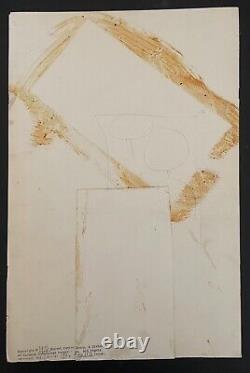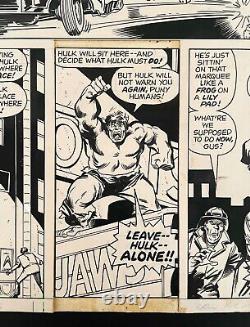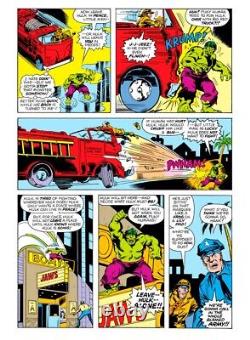 An amazing, hard to find 1976 Hulk page from the Sal Buscema run. Great images of pissed-off Hulk in 5 panels. The middle bottom panel is a cut-out addition that was glued back into the main page - not too uncommon when they changed their mind or had to fix something. One way or another, the Hulk must be apprehended because Bruce Banner is the only one who can cure midless Glenn Talbot, Betty Ross' husband. Doc Samson, Clay Quartermain and S.
Agents fight the monster, first in (the fictional town of) Citrusville, Florida (on top of a movie theater playing "Jaws") and then in the swamps (some scenes resemble the James Bond movie, "Live and Let Die"). Hulk and Doc Samson get to trade powerful blows.
Finally, the green giant is knocked out with a strong tranquilizer gas and chained to a tractor, to be airlifted with destination Hulkbuster Base in New Mexico.