Jackson Butch Guice Original Art Batman & Catwoman (1987)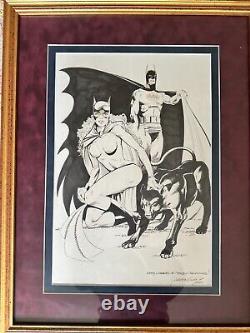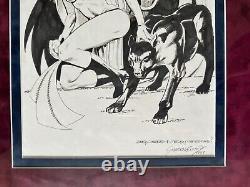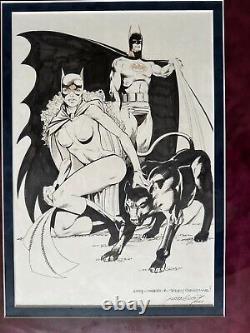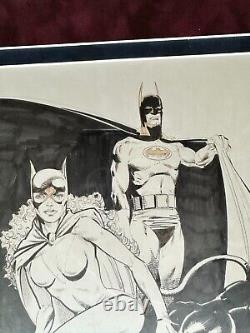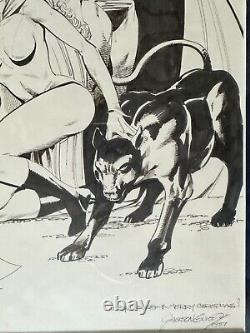 The foreground subject matter is a kneeling Catwoman and her black panther, Diablo, and, in the background, a towering Batman. 1962 arrived on the mainstream comic scene in the early 1980s when he began illustrating Micronauts.
He continued that run until May 1984 when he moved on to draw Dazzler for Marvel. This illustration dates from around that time in his career. Today, Guicce is perhaps best known for his work on Birds of Prey (issues 15 - 34) and his subsequent run on the critically-acclaimed Crossgen Victorian steampunk series Ruse alongside writer Mark Waid. More recently, Butch Guicce's art can be found within the covers of The Invincible Iron Man, World War Hulk, and Captain America. This is your chance to own an early work by an artist who began working at the fringe of American comics and has moved very much to its center.
Take note that there is some fading of the ink in parts, as noted in the attached photographs, which could be easily restored. As a result, we have reduced the asking price on this piece. Unframed dimensions are approximately 11" x 17".