Keith Pollard The Thing and Dr. Doom Sketch Original Art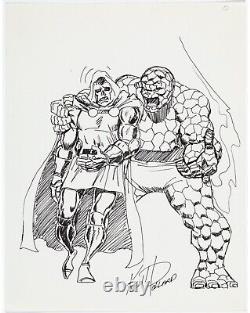 Keith Pollard - The Thing and Dr. Doctor Doom is having regrets about hanging out with the Thing on this fun sketch by Keith Pollard. Ink on 8.5" x 11" paper. Signed by Pollard at the bottom and in Very Good condition.
If you have any questions, feel free to ask.