MARVEL DAREDEVIL ORIGINAL ART SKETCH COVER MARK McKENNA STEVE LYDIC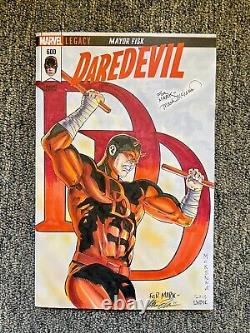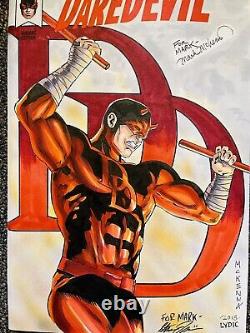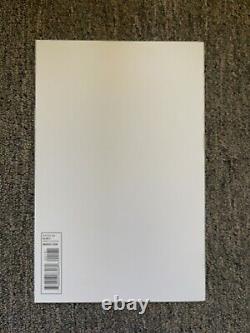 This is a rare piece of original art featuring Daredevil, one of Marvel's iconic characters. The artwork is created by Mark McKenna and Steve Lydic and is hand-signed by the artists. The piece is an original sketch cover and is licensed by Marvel. It is a great addition to any comic book or Marvel fan's collection. The artwork portrays Daredevil in action, and the detailed illustration is a testament to the skill of the artists.
This collectors' item is perfect for display in any home or office and is sure to be a conversation starter.