Spawn. Original, B/W, comic art, illustration, drawing by Calvin Henio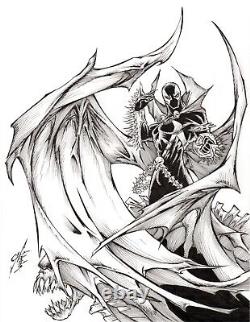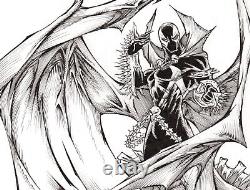 Original, one of a kind comic art. Original, hand drawn art by me, Calvin Henio. 8.5"x11" letter size, premium card stock.
Light pencils, inked with Pigma Micron pens. & Pental brush pen for black fills. Overall its in NM/M condition.
Great care was taken while drawing on it. Comes in art bag & two boards front & back.