The Phantom 1983 Australia Frew Original Comic Book Cover Art Issue #779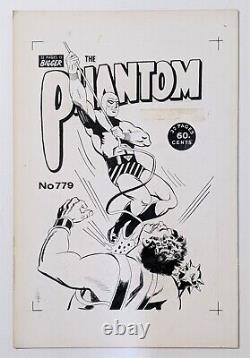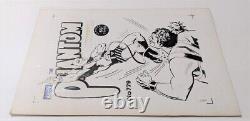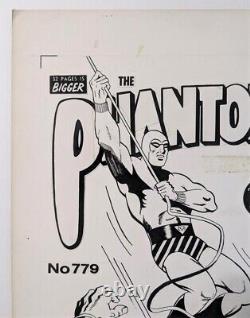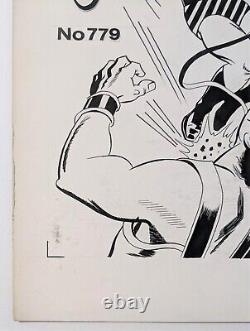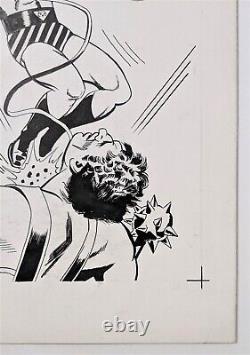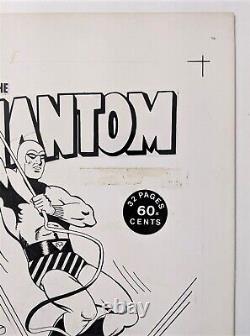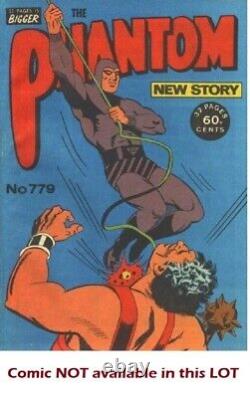 I have provided quality photos for you to assess yourself. You will receive the exact item(s) listed here. If you need additional pictures serious inquiries may ask.
Frew Phantom Publications was founded in 1948 by Ron Forsyth, Jim Richardson, Jack Eisen & Peter Watson. (The Frew name was derived by the last initials of each founder name) Frew publications boasts the longest running English language Phantom comic book in the world. Its 1st issue was published on Sept 9th 1948, and contained the US newspaper reprint; "The Slave Traders", by Lee Falk & Ray Moore.
"Frew" Phantom publications of Australia is still alive and well today, approaching its 1,900 issue. This is the original cover art for the 1984 Australian Frew Phantom Comic No779.
Cover artist Tommy Hughes illustrated or inked the majority of Frew Phantom covers from 1957 until he retired in 1988. He originally worked as the art director for the Australian Women's Weekly. The 32 page comic book interior includes 2 reprint stories titled.
"Queen Karola of Kula-Ku" part 1 by Lee Falk and Sy Barry. Original Cover Art to Australian Frew Phantom Comic #779 (Bainbridge board measures - 15" x 10"). I generally choose United States Postal Service "First Class Package International Service" as it provides a reasonably reliable tracking service. Australian Buyers with alternate USA Address. All such orders will be processed as any other US domestic order.
Our goal is for your items to arrive to you in the condition they left. We take quality pictures and keep such on file for the purpose of properly documenting sales. We take our E-bay reputation very seriously and have had an impeccable feedback record of 100% since 1997.