Wolverine Doombringer 1 Pg 41 Original Marvel Comic Art Dutkiewicz Palmiotti 97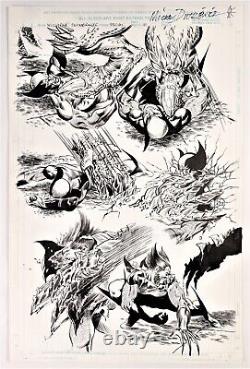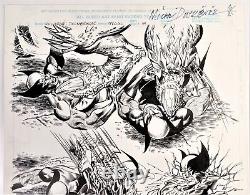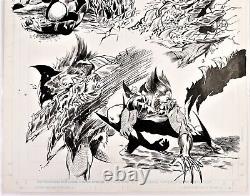 WOLVERINE: DOOMBRINGER #1 PG 41 ORIGINAL MARVEL COMIC ART. This action-packed original page, 41, from Marvel's one-shot special, Wolverine: Doombringer, has never been available for sale to the public. Features Wolverine in one-on-one battle with Doombringer. Pencils by acclaimed Australian comic and pin-up artist, Michal Dutkiewicz (Batman Forever, Lost In Space, Catwoman), and Inks by the iconic, Jimmy Palmiotti (Painkiller Jane, Harley Quinn, Marvel Knights). The page is signed by Michal Dutkiewicz.
In an adventure that stretches from the seedy bars of Madripoor to the forgotten jungles of Thailand, Logan joins forces with his hated rival--the Silver Samurai--to stop the ancient threat of Doombringer, the One Who Walks Between Worlds! Art and cover by Michal Dutkiewicz and Jimmy Palmiotti.